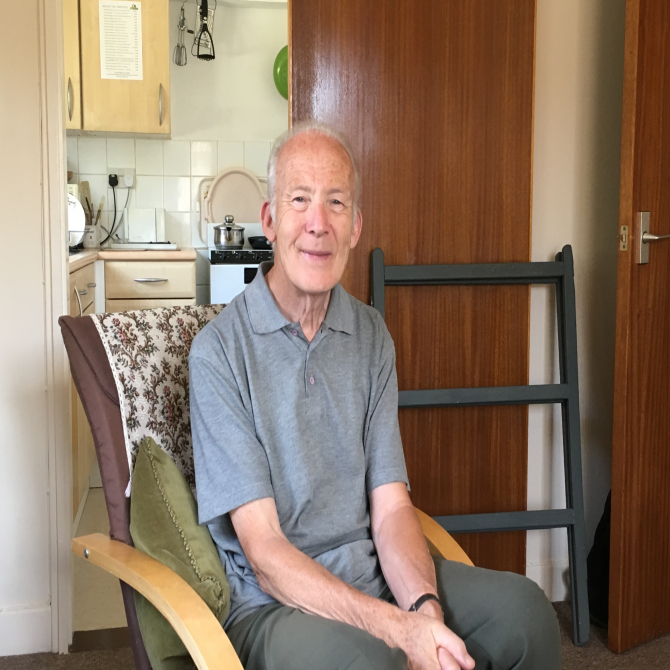 An avid viewer of shows like The Chase, Countdown and Eggheads, one of the first things Robert did when he moved in was to organise his own quiz for residents, which everyone enjoyed.
He also likes the occasional game of bingo and attending some of the events we stage at Great Western Court, including a recent slide show about Herefordshire and live folk music performed by a local group.
Robert says: "I knew about Great Western Court before I moved here myself as I used to visit a friend and work colleague here, so that made settling in very easy.
"It's a wonderful place which is full of life and there's always something going on.
"Hilary, the Manager, is an absolute gem and I have enjoyed getting to know and make friends with new people and becoming involved in the activities."
Like many people at Great Western Court, Robert enjoys being active within the community, including attending an over-50s club, going to his local church and working as a volunteer steward at the Courtyard Theatre in Hereford.
He says: "At the theatre I do everything from checking tickets and manning the merchandise stall through to selling ice cream at the interval.
"I do that three times a week and I even get to meet the occasional celebrity!"
Robert worked in the grocery trade and horticulture before becoming a mental health nurse prior to retiring.
He adds: "I like to keep busy and also enjoy gardening, reading and computing.
"I feel very fortunate to be at Great Western Court and am looking forward to spending the rest of my days here."