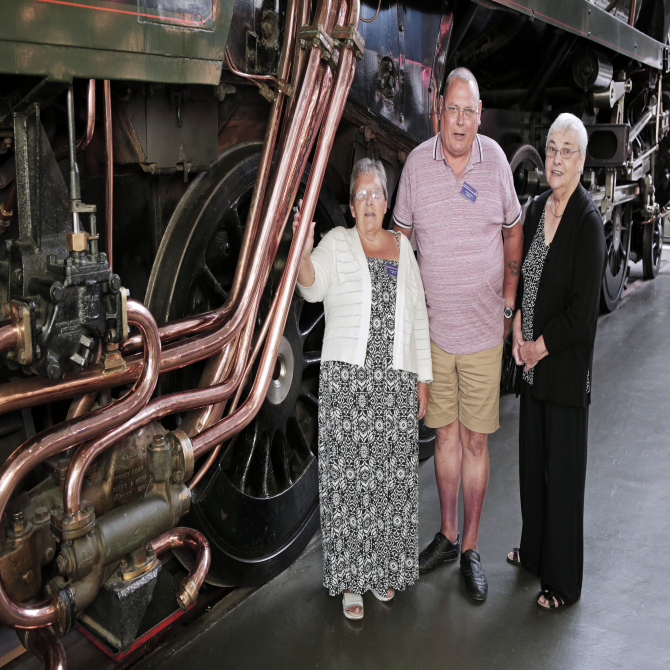 Bernard Greaves moved into one of our homes in 2011 and almost immediately decided he wanted to make a difference by being involved in the way the Association is run.
It started when he went to one of our annual Grand Day's Out in York, where he was impressed with how residents who attended were asked to participate in exercises which were later taken onboard when looking at areas such as planned maintenance and repairs.
Along with his wife Elaine, he then joined our Focus Group. This is a group which meets three times a year and discusses everything from how services are provided to residents through to choosing the recipe and puzzle for RHA News.
By this stage, Bernard and Elaine, who live in Market Weighton, near York, got the involvement 'bug' because they then became members of our Residents' Scrutiny Panel.
The Panel meets every eight weeks and looks in more detail at the Association's services such as repairs, letting of homes, dealing with anti-social behaviour and garden maintenance, from a resident's perspective. Panel members make suggestions for improvements that are usually then made by the Association.
Bernard and Elaine are also on our Residents' Forum, which enables residents to let the Association know their opinions by replying to surveys from the comfort of their own home. And they are also about to get involved in our Value for Money Steering Group, which makes sure that the Association is doing everything possible to get value for money.
Bernard says: "I have always been a believer that if you want to change anything, then you have to get involved in whatever enables you to do this.
"It's easy complaining from the comfort of your own armchair, but this won't achieve anything.
"Railway Housing Association doesn't get it right all the time, but what organisation does and at least they actively encourage people to get involved with a view to seeing how they can further improve as an Association
"Elaine and I always feel we are listened to and there's also a nice social side to being an involved resident too.
"You get to meet new people, which is nice, and everything is paid for including lunch and travel, so personally I can't see why you wouldn't want to do it."
Bernard jokes that he has a 100% record when it comes to getting his neighbours involved.
He says: "Our neighbours are now members of the Focus Groups as well. There are only two Railway Housing Association homes in Market Weightonbut that's still a 100% involvement rate!)