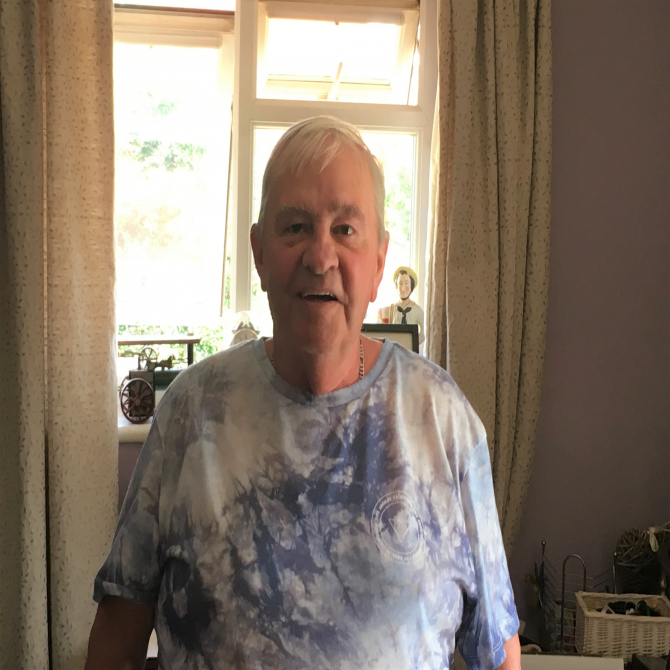 This was one of the reasons why he was named the 2018 Railway Housing Association Good Neighbour of the Year.
The award was in recognition of the many things Rick does to help others at Great Western Court.
This included supporting his friend Hiram who fought a long and brave battle with cancer. Hiram wanted to spend his final days at Great Western Court, rather than dying in a hospice, so Rick looked after his daily needs, doing his shopping and being the liaison between the medical and Macmillan nursing staff.
Rick also uses his expertise as a former council gardener to help the Great Western Court gardening club to prepare seedlings and plants for the communal gardens. He also helps to post mail for neighbours who are unable to get to the post box and has even sought out a special kind of breakfast cereal for a resident who was struggling to locate it.
A very modest Rick says: "I don't think what I do is anything special, but it was nice to win the award, particularly because it was other residents at Great Western Court who nominated me.
"I had my own house in Hereford before I moved to Great Western Court and it was one of the best things I have done.
"Because I am the youngest resident I get mothered by some of the older ladies, not that I am complaining of course.
"It's just nice to be able to help others and to fee part of the own little community we have here."