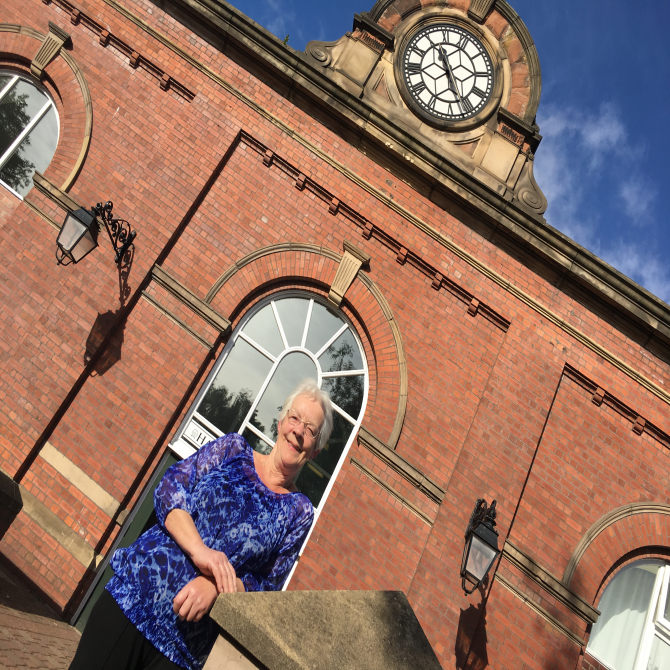 After her wedding at the local church in Stockton-on-Tees, Carol Whiteley and her husband John travelled the short distance to a function room in the town's railway station, where they had their wedding reception.
That was on the 16th March 1968.
Fifty years later and Carol, believe it or not, is now living in the station, or Railway Housing Association's Hackworth Court sheltered housing scheme as it is now known.
The station was converted into apartments by the Association in 1994.
It means Carol has come full circle since the day she said "I do" to John, who passed away after a brave battle against cancer in 2011.
Carol says: "It's funny living so close to where John and I had our wedding reception but for that reason alone it holds so many nice memories.
"I moved here in 2017 and have a flat which overlooks the railway line. It's ideal for me."
Carol, 69, has become a bit of jet-setter in later life, with two sons living in America and Australia. That means racking up lots of air miles visiting them and her grandchildren.
She says: "Losing John meant I had to discover my independence again and I remember finding it difficult when I first travelled by myself after he died, but I really look forward to seeing my sons and their families.
"Looking back, I always had a bit of an independent streak. I left home at 17 to become a chamber maid in Scarborough and that's where I met John, who was in the army at the time
"On my 18th birthday my friends took me out and spiked my beer with vodka and John, who I had never met before that night, was a real gentleman and got me home.
"I remember thinking how awful his dress sense was when I next met him, but he pursued me and three months later we were engaged!"